Mining In Michigan Facts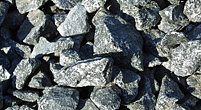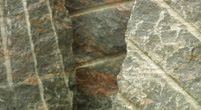 Michigan's Valuable Industry
Mining in Michigan has been one of the state's most valuable industries for over 150 years. In 2005, Michigan's nonfuel raw mineral production was valued at $1.75 billion, based upon annual U.S. Geological Survey (USGS) data. The state was 11th in rank (ninth in 2004) among the 50 states in total nonfuel mineral production value, of which Michigan accounted for more than 3% of the U.S. total.
In 2005, Michigan continued to be the nation's second leading iron ore-producing state, and, based upon value, iron ore remained Michigan's leading nonfuel mineral commodity, followed by portland cement.
Material Rich
Other materials produced here in descending order of value are construction sand and gravel, salt, crushed stone, magnesium compounds, masonry cement, and lime. The values of these nonfuel mineral commodities, combined, accounted for 96% of the State's nonfuel raw mineral production value.